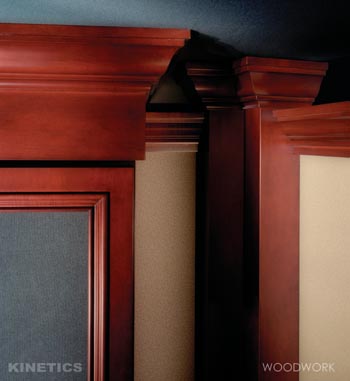 Kinetics offers custom woodwork components. Cabinets and columns are specially designed to fit your audio and video equipment and storage needs.
For added beauty, consider Kinetic's custom manufactured woodworking accents - AV cabinets, columns, and wood trim - with exceptional quality.
Hide speakers, subs, electronics and accessories while creating a visual statement in your room.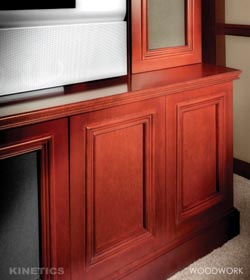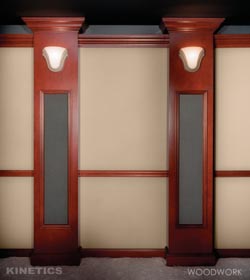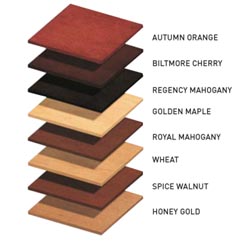 Standard Wood Tones
Woodwork is crafted from hardwood and veneers, and is available in eight standard wood tones, as well as paint-grade finishes.